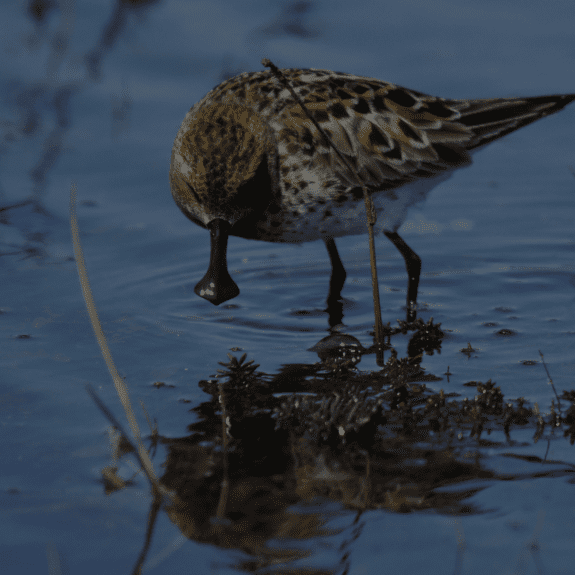 partnership with purpose
together We stand stronger.
Scroll
Why partner with us
With so many conservation organisations, it can be difficult to choose the right partner. Why
partner with IUCN Save Our Species?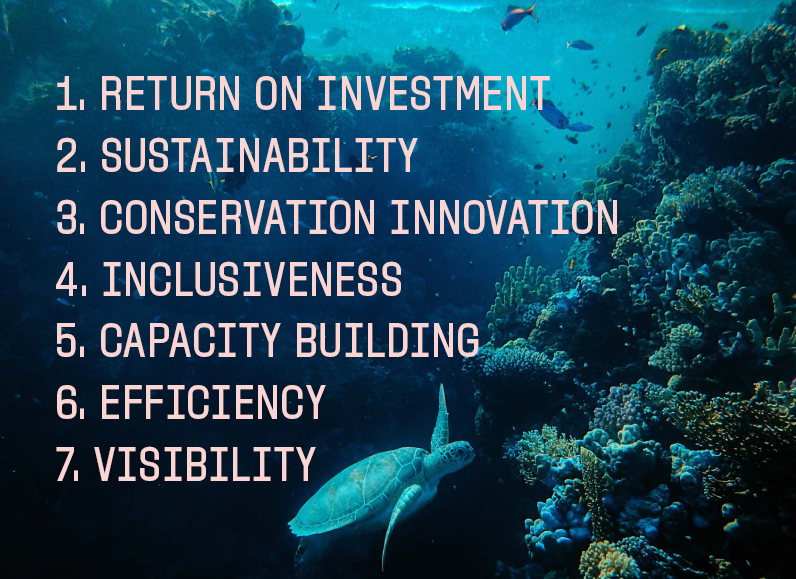 1. Return on investment
You want complete re-assurance that your funds are having the biggest possible impact
The IUCN Save Our Species model has delivered numerous conservation successes to date including increases in wild populations of plants and animals (sometimes supported by ex-situ conservation efforts), the creation of protected areas in Africa, Asia and Latin America, the generation of hundreds of sustainable alternative livelihoods for people depending on wildlife.
As a neutral body, IUCN Save Our Species' only goal is to make the best use of our scientific knowledge to save species from extinction: our selection of conservation projects is not tied to private interests or political bodies. We rely on the expertise of more than 10,000 species experts from our network and a rigorous selection process. Once a project has started, we apply the highest monitoring standards to ensure every dollar makes an impact on threatened species, their habitat, and the communities who depend on them.

2. Sustainability
You want an experienced partner who knows how to sustain conservation success over the long-term
Biodiversity is a complex topic and conservation needs to be planned holistically. Decades of conservation have taught us how to get it right to ensure good results are sustainable over the long term. Local buy-in, the combined use of both scientific expertise and local knowledge, clearly identified and articulated objectives, support to capacity building, and planning for project sustainability are all essential to ensure the effectiveness of conservation.
This is why the unique approach of IUCN Save Our Species is so successful in achieving and sustaining conservation outcomes: we combine thorough scientific planning, a large support network, and measurable objectives for species, habitats, and people.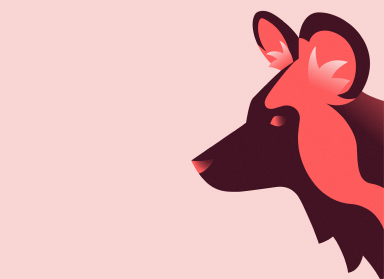 3. Conservation innovation
You want a partner who dares to try new ideas and invest into the young leaders of tomorrow
Our activities have included several world-firsts in conservation techniques (for example, the Spatial Monitoring and Reporting Tool (SMART). Many local leaders who have worked with IUCN Save Our Species have won awards acknowledging their dedication and successes in the field enabling them to further develop their projects and careers.
4. Inclusiveness
You want a transparent approach based on empowering governance
Building on IUCN's central role in the world of conservation as a "convener", IUCN Save our Species brings together partnerships of international organisations, governments, governmental agencies and development banks as well as international biodiversity conventions to develop and execute large-scale conservation initiatives, coordinating portfolios of projects with a unified overarching objective aligned to global policy goals and standards.
5. Capacity building
We are committed to building the capacity of our grant recipients by supporting them throughout their entire journey with us. This includes providing assistance during the project implementation phase, formal and informal training, and one-on-one support on how to meet donor requirements. We also open IUCN's network to them, by inviting them to participate in peer-to-peer learning events, by giving them access to technical experts from the IUCN Commissions and Specialist Groups, and by connecting them to IUCN's wide range of knowledge products.

6. Efficiency
IUCN Save Our Species is an efficient tool for all scales of donations. Smaller scale donors or partners can maximise their impact by amplifying the activities of our existing portfolio. Larger donors or partners have the unique opportunity to collaborate with us and develop custom-made new conservation initiative to help implement our conservation strategies in untapped territories or to protect species who are being neglected as they are not considered charismatic (freshwater species, bats, plants).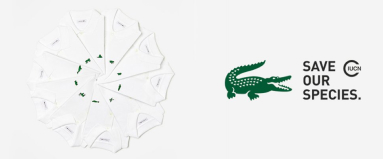 7. Visibility
IUCN Save Our Species offers communications platform for partners to highlight their commitment to species conservation. IUCN Save Our Species and IUCN are present on all social media and regularly collaborate with influencers and bloggers to help raise awareness.
We would like to thank the IUCN SOS team for all the work provided on this collaboration that has been one of our biggest highlights of the past few years. This nurturing experience largely contributed to our will to finding a greater purpose to our crocodile.
I am very proud we contributed in a very humble way to prevent species extinction. As part of our brand-led sustainability approach, Landor & Fitch has been working pro-bono for IUCN SOS to develop their new visual identity and meaningfully reflect what this amazing organization stands for.
Balenciaga is proud to have been able to support IUCN, whose actions are instrumental in preserving vulnerable species and precious natural resources. Partnering with international authorities on sustainable development is essential to Balenciaga's mission, and so working with IUCN in 2019 on bringing awareness to their global involvement and projects was a natural fit.
Contact our team
Choose how you want to be contacted by our Partnership Development for Species Conservation Action Manager

Sophie Hall
Manager; Partnership Development for Species Conservation Action
Fill in your full name and email address. Our team member will contact you shortly.