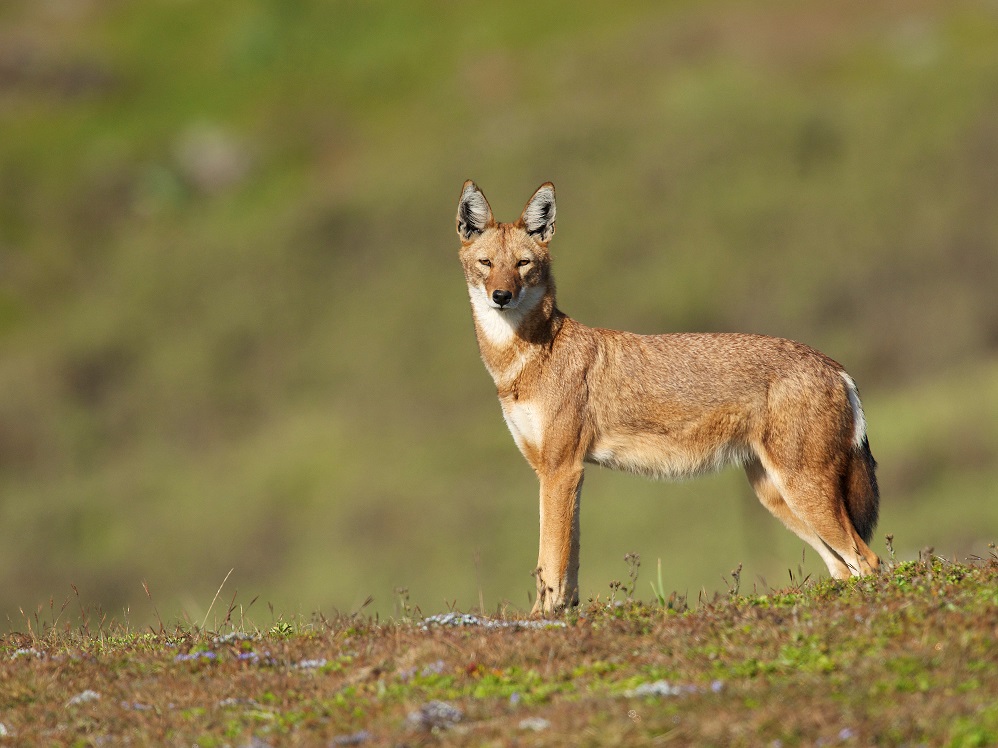 Image credit: Rebecca Jackrel
Project
Coexisting with Ethiopian Wolves in the Northern Highlands of Ethiopia
2019 - 2022
Project objectives
Mobilize and support local communities in implementing sustainable natural resource uses across 4 mountain ranges in the Amhara National Regional State;
Implement alternative livelihoods in 260 households that will reduce pressure upon Afroalpine sources of firewood, including production of highland honey, fuel-saving saving stoves, and growing native grasses;
Implement grass plantations that not only benefit the local community economically but also restore the Afroalpine habitat across four areas.
This project is implemented by Ethiopian Wolf Conservation Programme.
Threaths

Habitat loss & degradation
This project is a part of the IUCN SOS African Wildlife initiative, which is funded by the European Commission's Directorate General for International Cooperation and Development (DG Devco) through its B4Life initiative.