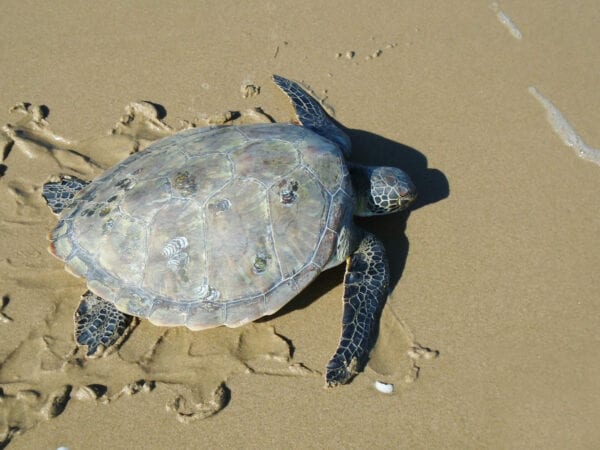 Image credit: Erastus Kithi
Project
Establishing a Local Marine Managed Area to protect Green Turtles
2019 - 2020
Project objectives
Establish a new community managed marine protected area;
Contribute towards a change in Red List Status by protecting 450 turtles and 1200 hatchlings;
Ensure that 455 local communities have benefitted from the project;
Reduce the number of threats facing turtles in the area;
Restore and protected turtle habitat;
Initiate Ecotourism plans as an alternative income source for the local communities.
This project is implemented by Community Based Environmental Conservation.
Threaths

Over-exploitation of natural resources & prey depletion

Poaching

Pollution
This project is a part of the IUCN SOS African Wildlife initiative, which is funded by the European Commission's Directorate General for International Cooperation and Development (DG Devco) through its B4Life initiative.