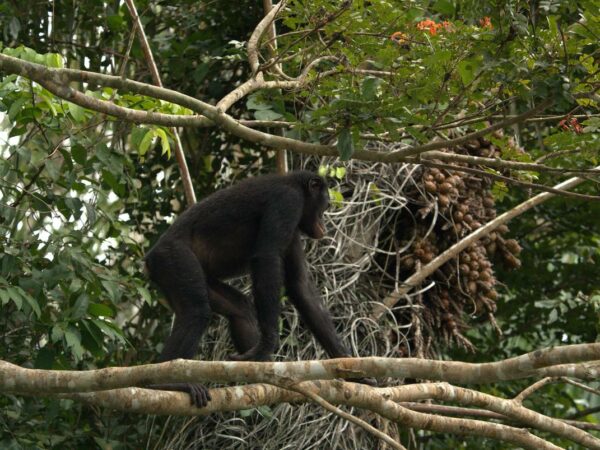 Image credit: Royal Zoological Society of Antwerp
Project
Mitigating the Damage to Bonobos Caused by the COVID-19 Pandemic
2021 - 2021
Democratic Republic of the Congo
Project objectives
This project seeks to prevent any damage caused by the COVID-19 pandemic in the Lomako Yokokala Faunal Reserve by reinforcing security and providing emergency support for ranger patrols. It will also take measures to prevent COVID-19 transmissions between humans and Bonobos.
This project is implemented by the Royal Zoological Society of Antwerp.
Threaths

Diseases

Poaching
This project is a part of the IUCN SOS African Wildlife initiative, which is funded by the European Commission's Directorate General for International Cooperation and Development (DG Devco) through its B4Life initiative.