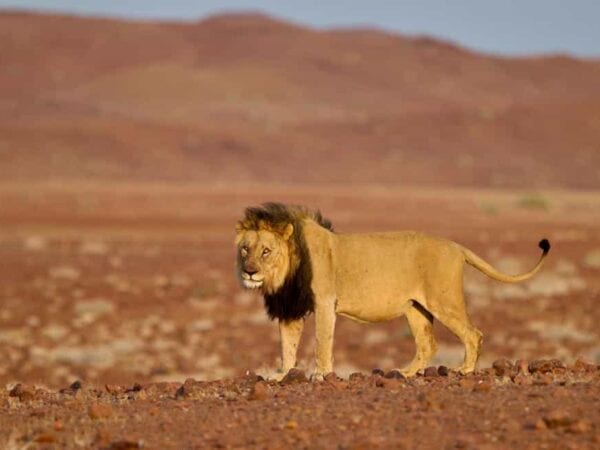 Image credit: Desert Lion Conservation
Project
Preventing and Mitigating Human-Wildlife Conflict in the Kunene Region
2019 - 2022
Project objectives
Reduce the amount of lions lost to human-lion conflict by 50%;
Reduce the amount of livestock lost to lions by 50%;
Create a group of local representatives in charge of developing policy and employing a responsive and adaptable style of management.
This project is implemented by Integrated Rural Development and Nature Conservation.
Threaths

Human-wildlife conflict
This project is a part of the IUCN SOS African Wildlife initiative, which is funded by the European Commission's Directorate General for International Cooperation and Development (DG Devco) through its B4Life initiative.