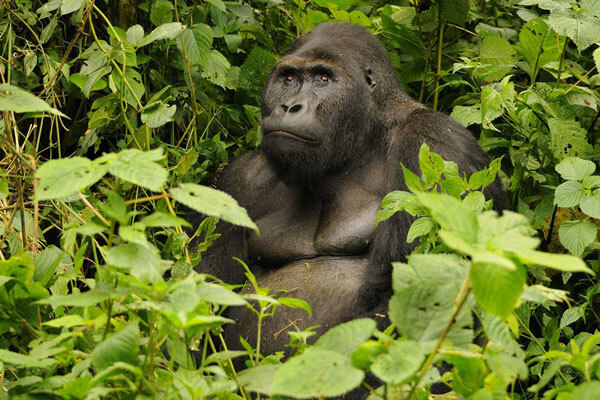 Image credit: Forêt pour le Développement Intégral
Project
Protecting Grauer's Gorillas in Kahuzi-Biega National Park
2021 - 2022
Democratic Republic of the Congo
Project objectives
This project aims to support the economy of the local community, as well as increase their health resilience during and after the COVID-19 pandemic in order to protect the last population of Grauer's gorillas living in Kahuzi-Biega National Park.
This project is implemented by Forêt pour le Développement Intégral.
Threaths

Diseases

Poaching
This project is a part of the IUCN SOS African Wildlife initiative, which is funded by the European Commission's Directorate General for International Cooperation and Development (DG Devco) through its B4Life initiative.