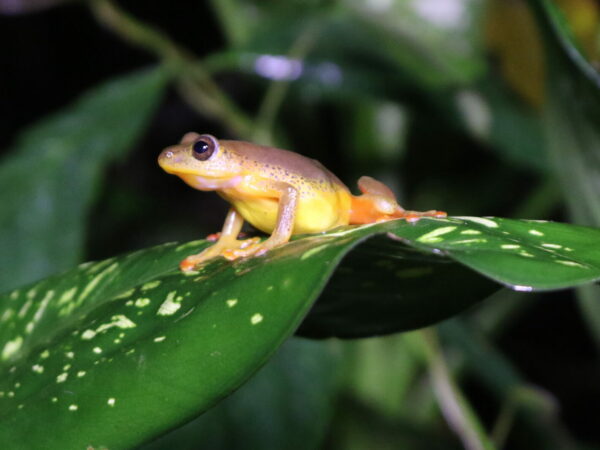 Image credit: Herp Conservation Ghana
Project
Sustaining Conservation Efforts at the Onepone Endangered Species Refuge
2021 - 2022
Project objectives
This project attempts to protect the newly established Onepone Endangered Species Refuge from imminent threats such as bushfires, logging, wildlife trafficking and hunting throughout the COVID-19 pandemic.
This project is implemented by Herp Conservation Ghana.
This project is a part of the IUCN SOS African Wildlife initiative, which is funded by the European Commission's Directorate General for International Cooperation and Development (DG Devco) through its B4Life initiative.
Threaths

Habitat loss & degradation

Poaching