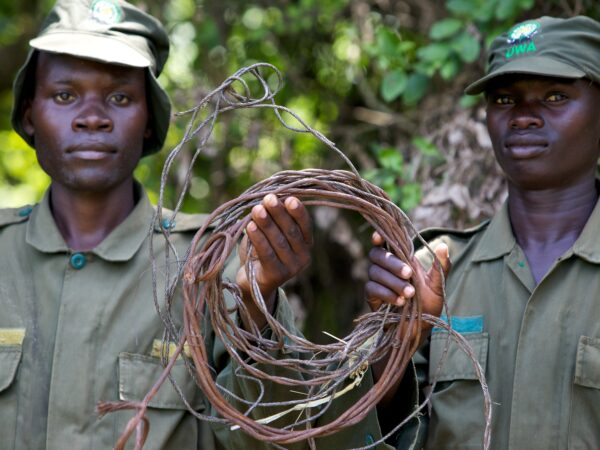 Image credit: Uganda Conservation Foundation
Project
Preventing Lion Poaching in Uganda
2021 - 2022
Project objectives
This project aims to provide the emergency response needed to mitigate rapidly emerging threats to lions and other wildlife in Queen Elizabeth and Murchison Falls Protected Areas, two poaching hotspots.
This project is implemented by Uganda Conservation Foundation.
Threaths

Poaching
This project is a part of the IUCN SOS African Wildlife initiative, which is funded by the European Commission's Directorate General for International Cooperation and Development (DG Devco) through its B4Life initiative.